We are engaged in supplying and manufacturing material handling equipments like rope hoists, chain pulley, material handling accessories.
Rope Hoists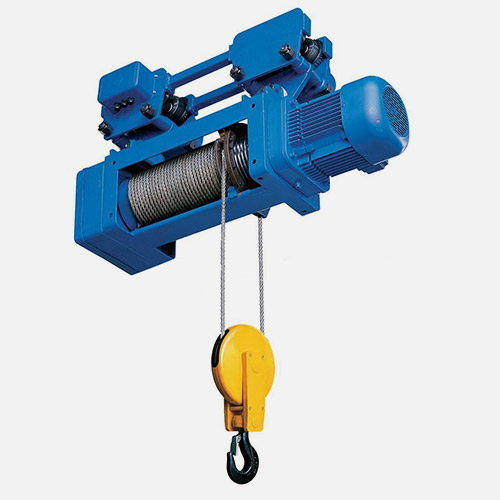 We are amongst the leading suppliers of a wide range of material handling and lifting equipment which includes wire ropes, stainless steel wire ropes and polypropylene ropes etc in Chennai, Tamil Nadu. These are procured from reliable manufacturers and are provided to our clients for usage in general and heavy engineering purposes. We test these stringently to ensure their flawless performance and longer service life.

We are offering to our clients with Hoists, which are of double groove drum with a heavy duty motor designed with 150 starts per hour with 4 falls in order to get a balanced lift. Treated for a high wear resistance with a heavy duty High tensile Steel Forged hooks which can rotate and swivel freely, these are guaranteed for repair and replacement against any type of manufacturing defects for a period of 12 Months. These can be provided to our clients in various capacities as per Indian Standards.
Chain Pulleys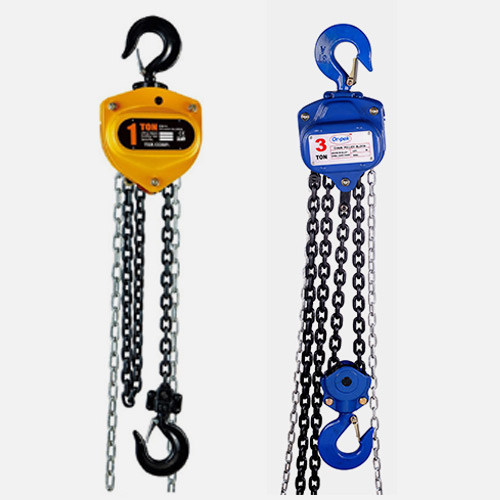 We deal with a high quality of Chain pulley blocks which are available in both electric operation and manual operation, Chain pulley block are used as a viable alternative of electric hoists having identical features of Hoists, These are used in all kinds of Industries due to a minimum maintenance and for an ease of Handling. We provide Chain pulley block at various capacities.